EFFICIENT NETWORK OF SERVICES FOR HST USERS
BOGE selectcair is the perfect service programme for BOGE Turbo Compressors - comprehensive and perfectly tailored to your individual needs. Find out more about the new, ground-breaking service options.
BOGE film: Continuous improvement programme
YOUR BENEFITS
The BOGE selectcair service concept
Greatest possible safety with continuous efficiency enhancement in system use
Continuous system improvement
Three stage service programme, can be tailored perfectly to your individual needs
THREE STAGE SERVICE PROGRAMME
The perfect programme for every need - our three service packages
With our "Basic", "Original" and "Premium" packages, we provide you with three different service offers with a specific combination of BOGE services. You will find the different packages in the summary here. You receive the BOGE Analytics option free of charge in the 1st year irrespective of the programme selected.
BOGE Analytics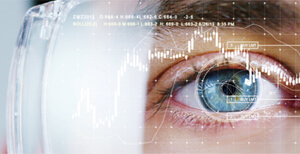 While others are talking about Industry 4.0, you are already benefiting from networking with BOGE. Welcome to the future!
Performance Report
Remote Monitoring
OVERVIEW
All BOGE selectcair service components in detail
Compressed air management with remote monitoring - a BOGE airstatus is integrated in to every machine that leaves the plant. Even with just one single controller you have firm control over the status of up to 32 components. Wherever you are, it lets you analyse, regulate and evaluate your compressed air station.
With the remote monitoring option you can see all data from BOGE airstatus yourself via the app on your smartphone. At the same time, the system is constantly monitored in the background by experienced BOGE engineers, who immediately give warning of abnormalities via SMS or e-mail in the event of a limit value being exceeded or unusual operating behaviour.
Performance Report
The BOGE Performance Report* offers a yearly overview of all relevant information about the compressor system – e.g. operating pressures, system behaviour, air delivery rate, power consumption and load run times.
The continuous improvement programme option ensures together with the user that the compressor system always remains up-to-date with regard to technology and production conditions. The performance data of the system are therefore continuously analysed to identify whether specific optimisation measures should be carried out for that particular compressor system through the further development of turbo technology.
Based on ongoing data analysis, special software predicts the operating behaviour of the turbo compressor in the future. BOGE Predictivecair reduces the risk of surprises and makes it possible to plan essential work - with minimum downtime for a long machine life.
24h Recovery
The 24 hour recovery* option guarantees the resumption of operation in less than 24 hours after receipt of the notification even in the event of a machine stopping. This precludes expensive investment in redundancy units.
* Only in combination with the BOGE Analytics option