Our airtelligence provis 3 – highly rated!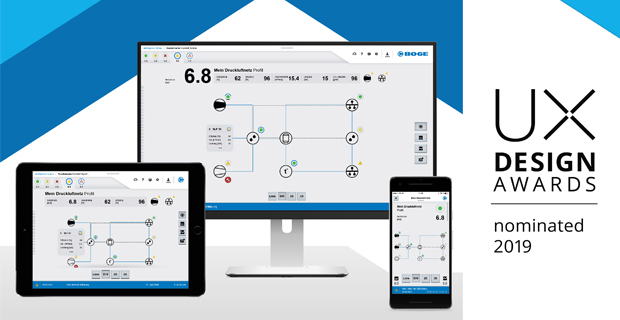 Our experience is at the crux of our design in a networked world. We are over the moon that our new intelligent airtelligence provis 3 control has been nominated for the UX Design Awards. It offers a clear and intuitive way of managing an unlimited number of compressors, compressed air networks and accessory components.
It sets new standards: the airtelligence provis 3 displays all machine data round the clock more or less in real time – compressor details, consumption processes, status values. Communication is straightforward thanks to the open OPC UA data format, the entire compressed air system works effortlessly in perfect synergy. We're keeping our fingers crossed for the UX awards ceremony in September – both for ourselves and, of course, our partner macio GmbH, to whom we owe the user interface design.