111 – triple one – the best in class!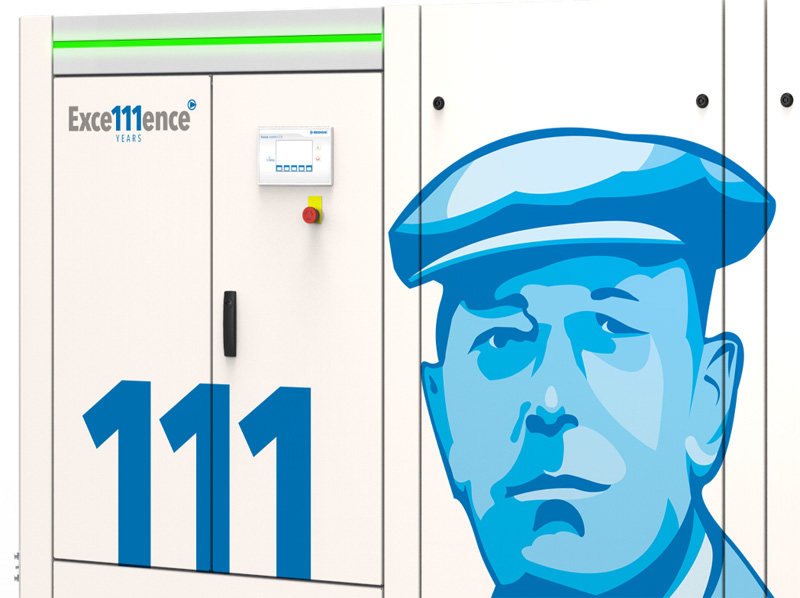 Is everything o.k.? Or will it soon be time for the next service? Our S 111-4 is open-hearted and lets you know its operating condition at first glance thanks to a clearly visible light strip integrated into the machine body. But that's not all that makes this anniversary compressor special: we have equipped the special version of our popular S-series with numerous efficiency improvements.
The IE4 motor ensures the current possible maximum degree of efficiency for the drive, the specific power consumption has been improved for the S 111-4 L, and it has been fitted with super-soundproofing as standard. With an operating noise level of 67 dB(A) we are the best in class. Low-wear and low-maintenance, impervious to dust, extremely durable - the list goes on and on. However, please note that the S 111-4 is only available during our anniversary year!